Founder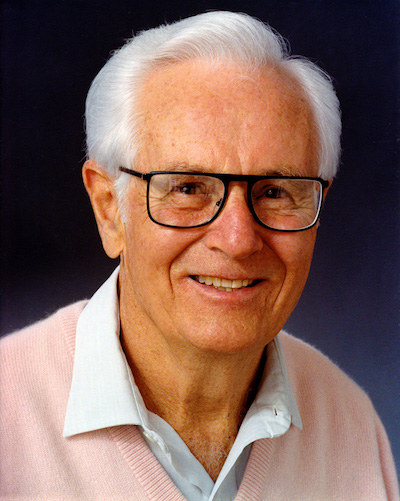 Richard Lovejoy Narver
Richard Lovejoy Narver was born on May 14, 1923 in Los Angeles, California to Alice Vida Lovejoy and David Lee Narver. He grew up in Beverly Hills. While at Beverly Hills High School he participated in the school's swimming and water polo teams, winning a C.I.F. meet race in May of 1941.
In the fall of 1941 he entered Stanford University, joining the freshman swimming and water polo teams in 1942.
Spring of 1943 he enlisted in the Navy, and he spent the war years in the Pacific as a medic on board a Medium Landing Ship.
After the war he returns to Stanford University where he again was a member of the water polo and swimming teams. He graduated in June of 1949 with a B.A. in Business Administration.
Dick moved to Southern California in 1952 and began his career as an independent insurance broker. He became a member of the Insurance Brokers Exchange of California and was elected Chairman in 1962. He also became a member and president of the South Pasadena Rotary Club. He retired in 1984.
A long time member of the San Gabriel Country Club, he and his partner Jack Wallenbrock won the Club's 50th Anniversary Cravens Golf Tournament in May 1974.
Dick's other passion was contemporary art. His collection filled his home and office. He died in May, 2012.